National Craft for your Local Shelters Day, on July 21st, is a holiday to recognize that we can donate to our local shelters with acts of love and kindness. This includes making beds, toys, vests and bandanas that say "adopt me," leashes, and more! Using fabric or even old clothing that you have around your house, you can make a difference for furbabies in need.
Before you begin, be sure to contact the shelter you're considering donating to and confirm that they will receive your donation! Some shelters may have a surplus of supplies, or may appreciate different crafts more than others.
Here are 5 fun crafts you can make to donate and help your local animal shelter:
Bandanas are one of the easiest crafts you can make for shelter furbabies, to help get them noticed by potential adopters. Using felt and fabric glue you can also attach the words "Adopt Me" for furbabies to wear while out in public, on a walk, or in foster care.
Image Source: Dalmatian DIY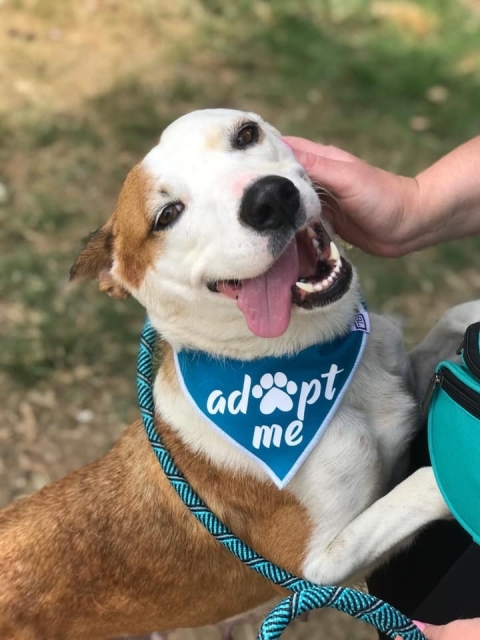 Image Source: 78 Doggery
A high demand pet supply at rescue shelters is pet beds. Using felt or reused fabric from clothing and blankets, along with pillows for stuffing, you can easily make a comfy bed for furbabies. 
Image Source : Miss Frugal Mommy
Fun toys are in high demand at animal shelters, to help keep doggos happy and entertained throughout their residence. Using materials you already have around the house, including t-shirts and towels, you can braid together fabric to make a durable tug toy.
Source: Everyday Dog Mom
Dogs and cats of all sizes appreciate a good blanket to keep them company at night in the shelter. For dogs that are more playful and high risk of tearing through a stuffed bed, a no-stuffing blanket can be a great solution.
Image Source: Design Milk
For all of the feline furbabies, you can recycle cardboard boxes to make a cat scratching pad! This fun toy will enrich the lives of shelter cats while giving new life to your leftover packaging. Cats have a natural desire to scratch and it helps them remove the dead outer layer of their claws.
Image Source: Salty Canary